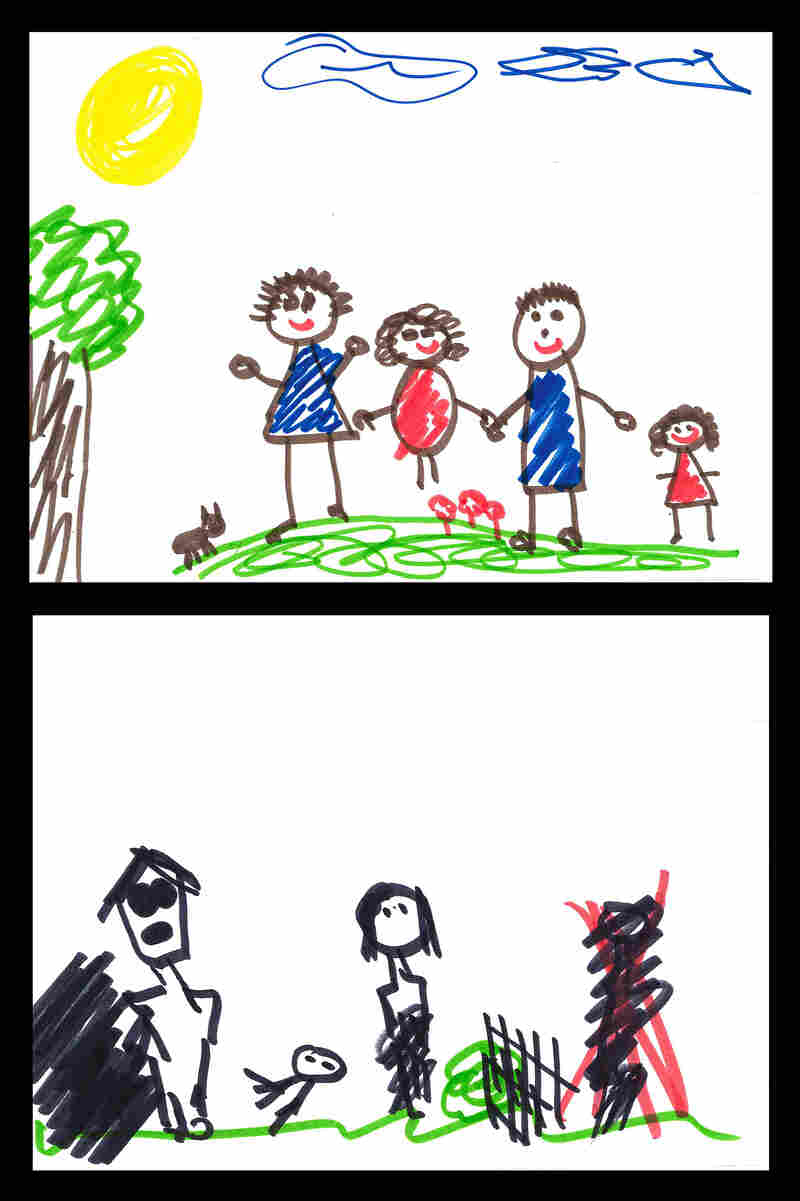 Be
careful what your kid draws in school
. If his drawing is like the first one, you are in the clear. If it is like the second, you may get a call to CPS.
Many psychologists use drawing tests as a subjective way of trying to understand children's home lives. What's new here is that Mills-Koonce and his team believe they've created a system of evaluating the drawings objectively — in short, allowing any clinician to look at a child's family sketch and draw roughly the same conclusions.
Someday these drawings will be automatically scanned, uploaded to the cloud, and run thru the psycho-babble detector.
We might also see more of this -- a
video ad
encouraging kids to steal their parents' gun, smuggle it into school, and give it to a teacher. Currently our silly zero tolerance laws make it a crime for the teacher to accept such a gun.